News
New Building at Pertronic Head Office
Tweet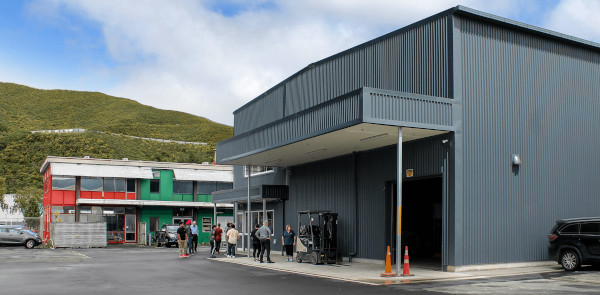 A new building at our Lower Hutt headquarters opened in February. The two-storey building provides increased production capacity and additional space for our Research & Development Department.
Completed a few weeks before the March coronavirua lock-down, the new building made it easier to continue essential operations during the lock-down in New Zealand. Many of our engineering, technical support, and administration staff were able to work from home. The combination of extra factory space, plus vacant space in the existing building, allowed the rest of our staff to easily comply with social distancing requirements. 
Our Lower Hutt expansion is intended to support sales growth in New Zealand and Australia, and to provide for our R&D department, which is expanding to meet the competitive challenges of export markets. The new building has a steel portal frame with lightweight wall and roof cladding, and is positioned alongside the existing L-shaped factory. Our Research & Development and Technical Services departments now occupy the first floor mezzanine. The ground floor has factory space, a trade sales store-front and bulk store facing a new public entrance.
In late May we launched the New Zealand version of our F220 fire panel. One of the first New Zealand Pertronic F220s was installed in our enlarged head office complex, replacing the existing Pertronic F100A fire detection and alarm system. The original sprinkler system has been significantly enlarged, with new control equipment covering the whole site. We also installed a new diesel pump to boost water pressure for active sprinklers.
Pertronic Industries Managing Director David Percy commented, "In addition to enabling social distancing, the extra floor space will increase efficiency and accommodate further growth."
The new building provides an improved working environment that provides for our company's future needs. We sincerely thank our customers in New Zealand and overseas for their on-going support.