News
Pertronic F220 Network Now ActivFire Listed to AS 7240.13
Tweet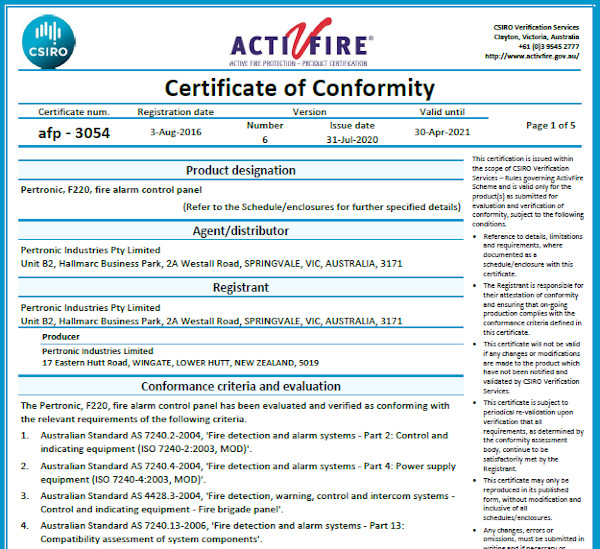 We are very pleased to announce that the 133-node Pertronic F220 & Net2 Network is ActivFire listed under the Australian fire alarm system interconnection standard, AS 7240.13.
The Net2 ActivFire listing was based on testing of a 133-node Net2 Network by an IANZ-accredited laboratory.
The AS 7240.13 testing involved more than 300,000 simulated events such as fire alarms, faults, and routine system events. Even under these extreme conditions, important control signals and alarms reliably reached their destinations.
The full 133-node test network continues in 24/7 operation at our head office, where it serves as a test-bed for new features and upgrades.
The F220 & Net2 product suite is also ActivFire listed under the Australian fire alarm system standards, AS 7240.2, AS 7240.4, and AS 4428.3