News
AS ISO 7240.23-Certified Addressable Visual Alarm Devices
Tweet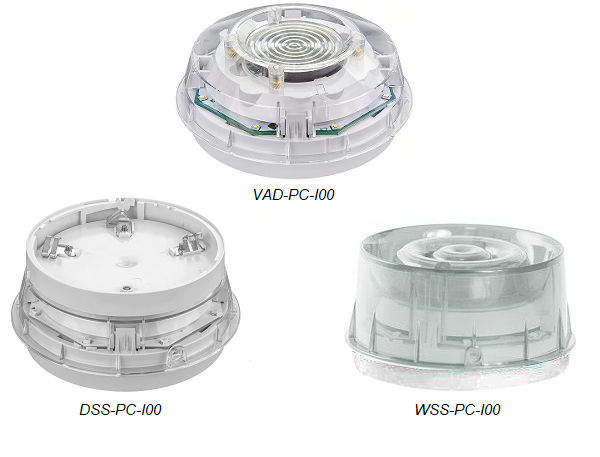 Our new range of AS ISO 7240.23-certified strobes and sounder-strobes fill the need for individually addressable visual alarm devices.
These KAC-brand alarm devices plug in to B501AP bases, and are controlled and powered by the F220 fire panel's analogue addressable loop. The range includes a strobe, a sounder-strobe, and a detector base sounder-strobe.
The VAD-PC-I00 strobe produces a white flash every two seconds.
The DSS-PC-I00 and WSS-PC-I00 addressable sounder-strobes flash red at 1 hertz. They provide audible alarm signals for single-stage or two-stage evacuation systems. A choice of 32 pairs of audible signals are available, including 2 optional T3 evac. signals. The audible signals and volume may be configured using DIP switches which are accessible only when the device is unplugged. These sounder-strobes are certified to AS 7240.3 and AS 7240.23.
The built-in detector base on the DSS-PC-I00 accepts 200 series detectors.
All three devices have built-in isolators and rotary address switches.