News
F220 Occupant Warning Amplifier is Easy to Customise
Tweet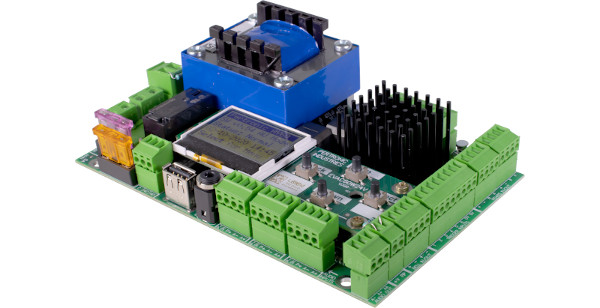 The F220 occupant warning system (OWS) is a facility-wide sound system for occupant warning, public address, background music, and other audio applications.
Based on the Pertronic EA60 amplifier, the OWS features an audible signal generator which provides a wide range of emergency and general purpose signals and announcements including the AS 4428.16:2020 evacuation signal.
Audible warning signals can be customised using an on-board keyboard and display. A custom signal can be assembled using a mix of factory-supplied and custom-recorded segments. For example, to create a T3 evacuation signal with a non-standard voice message, simply upload the custom voice message from a USB stick. Then combine the factory supplied T3 warning tone pattern with the custom voice message, and save it as the OWS evacuation signal.
The on-board keyboard and display also provide menu-driven configuration of operating settings, and test and management features such as output load measurement.
Three audio inputs accept local and/or remote microphones and external audio sources.
The new occupant warning system is based on our EA60 amplifier and ADM-4 audio distribution unit. The EA60 will be available in late October 2021, and we are confident it will be a worthy replacement for the very successful Pertronic EVAC50W24V-A.
Visit the product pages for more information: F220 Fire Panel, EA60 Amplifier, ADM-4 Audio Distribution Module.
Revised 20 August 2021: Availability changed from "late July" to "late October"