News
New Occupant Warning Amplifiers with Built-In Audio Test and Load Measurement Capabilities
Tweet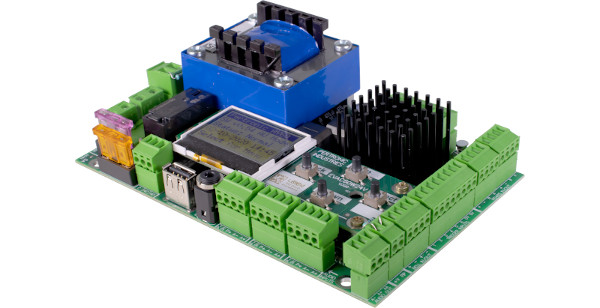 We introduce two new occupant warning amplifiers for Pertronic F220 fire alarm systems.
The EA60 and EA120 amplifiers incorporate new features designed to streamline the installation, commissioning, and maintenance of Pertronic fire alarm systems.
The built-in LCD display and keypad provides menu-driven control of all configurable options. This includes load measurement and audio test facilities. When a user selects "load measurement", the amplifier plays a 1 kHz tone and calculates the speaker load and remaining capacity. Select "speaker walk test", and the amplifier will broadcast a half-second burst of 554 Hz tone, once every three seconds, until the walk test is deactivated via the keypad.
Pertronic EA series amplifiers feature a library of audible signals and messages suitable for fire alarm incidents and situations such as lockdown, bomb alert, tsunami, system testing, and unwanted alarms. The display and keypad allow authorised users to programme custom audible signals using built-in tones and voice phrases. Additional tones and voice messages can be uploaded via a USB stick.
EA series amplifiers deliver crystal-clear voice message and tone reproduction. With a large number of easily configurable options, they are suitable for all emergency and non-emergency applications.
The 60 watt EA60 and the 120 watt EA120 are now available in new Pertronic fire panels.
Visit the product pages for more information: EA60 Amplifier, EA120 Amplifier