Discontinued Products
This section provides information and downloads for discontinued products.
These products are no longer available for new installations.
Spare parts may be available.
Contact us for more information.
< Back to category
M500DM
Dual Input Addressable Module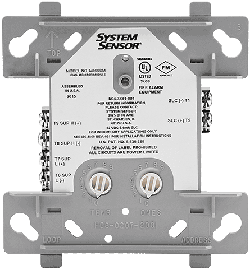 The Dual Monitor Module is intended for use in intelligent, two wire systems. It provides two independent 2-wire initiating device circuits (IDC), at two separate, consecutive addresses. It is capable of monitoring normally open contact fire alarm and supervisory devices, or either normally open or normally closed security devices.
---
Enquire about this product