Extinguishing Agent Release Systems
Pertronic Industries offer a range of Extinguishing Agent Release products that provide cost effective, powerful and flexible solutions.
< Back to category
MCP4A
Conv. Manual Callpoint Yellow, Break Glass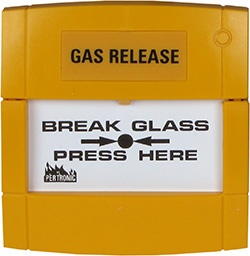 The MCP4A manual call point is designed to provide a manual interface for causing an alarm on the fire alarm system.
Features
Double pole changeover contacts
---
Ordering Information
Yellow Double Pole Changeover Gas Release Model Manual Callpoint
---
Enquire about this product