Project Profiles
F220-Net2 Fire System for A-Grade Brisbane Office Complex
Tweet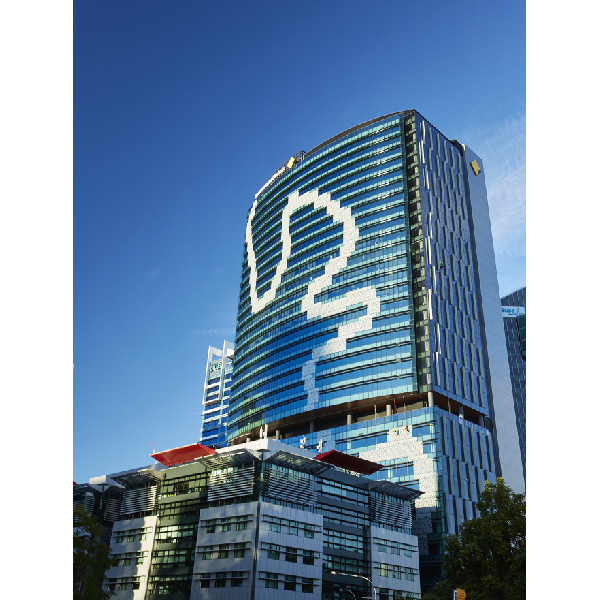 A premier CBD office complex in the Brisbane CBD has been upgraded with an F220-Net2 Network comprising five F220 fire panels and more than 4,300 analogue addressable devices.
Located at 180 and 192 Ann Street, the complex includes a 34-storey tower called "180 Brisbane", and an 8-storey office block next door called "192 Central". Owned by Daisho Company Ltd, the properties provide A-grade commercial accommodation with significant environmental credentials. 192 Central has a 5.5 star NABERS energy rating. 180 Brisbane has a 6 star rating from the Green Building Council of Australia.
The Pertronic system replaced an existing fire panel network which was often overwhelmed by the network traffic from thousands of analogue addressable devices.
F220-Net2 networks use advanced adaptive traffic management algorithms which have been designed for very large, complex systems. This technology ensures that a critical alarm or control signal displayed by any networked F220 fire panel will be received and displayed on all other F220-remote displays (including NCUs) within seconds, even under heavy traffic conditions.
The system at 180 & 192 Ann Street has three Net2 Network Control Units (NCU), each of which allows full control of the network from a single location. Two NCUs are mounted on fire panels in 180 Brisbane. The third NCU is built in to an F220 fire panel in the pump room at 192 Central.
Alarm Verification
Minimising unwanted alarms was an important design consideration. More than 95% of the 2950 photoelectric smoke detectors trigger alarm verification function (AVF) timers. The F220's AS 7240.2-compliant AVF algorithm provides a 60-second delay, which allows building occupants to deal with situations such as a burst of steam from cooking or coffee-making. During this initial delay the fire panel and all NCUs indicate that the fire panel has an active AVF situation, allowing fire panel users to identify the active device. The F220-Net2 network will initiate a general fire alarm if it receives an alarm signal from the same detector during a two minute period following the initial delay.
In the event of a fire alarm, the Pertronic F220-Net2 network automatically calls the fire brigade and triggers the building's EWIS. To facilitate evacuation, the Pertronic network releases secure doors and unlocks a set of turnstiles, which normally control access to a "WeWork" co-working space in 192 Central. Selected building equipment is shut down and the gas is turned off.
The F220 panel in the fire control room has manual controls for the smoke management system.
The Pertronic F220-Net2 network at 180 & 192 Ann Street was installed by Brisbane Fire Protection Pty Ltd. We are pleased that Pertronic equipment was specified, and we congratulate all project participants on the successful completion of this project.
Numbers: 180 & 192 Ann Street Brisbane
F220 Fire Panels 5
Net2 Network Control Units 3
Photoelectric Smoke Detectors 2950
Heat Detectors 109
Manual Call Points 46
Sprinkler Flow-Switches 70
Pre Action Sprinkler Zones 4
Smoke Management Switches 82
Other Input or Output Modules 1112
Gas Suppression Panels 6 (Third-party)