Project Profiles
Pertronic F220 Network Protects Novotel and Ibis Melbourne Central Hotels
Tweet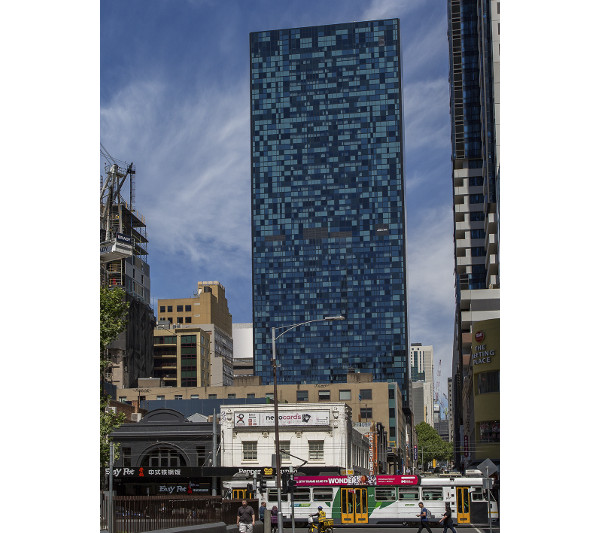 A Pertronic F220 fire detection, alarm, and evacuation system protects occupants of the Accor Hotels complex at 399 Little Lonsdale Street, Melbourne.
Two separate hotels occupy the 37-storey building: the four-star Novotel Melbourne Central on the upper levels, and the three-star Ibis Melbourne Central below. Common areas such as restaurants, bars, meeting rooms, and service areas occupy the lower five floors and two-level basement. Both Ibis and Novotel are subsidiaries of Accor Hotels.
The Pertronic system is based on two networked F220 analogue addressable fire indicator panels. The F220 network monitors 926 photo-electric smoke detectors and ten heat detectors, together with 62 addressable sensors on the automatic sprinkler system. Manual call points in the main foyer and the lobbies on each floor allow occupants to manually trigger the fire alarm. Remote network displays near staff work stations display the details of any active fire alarm signal, allowing building management staff to respond appropriately during an alarm incident.
In the event of a fire alarm situation, the F220 network controls a 38-zone EWIS, which is programmed to safely evacuate all levels of the building according to predetermined evacuation plans. The F220 network also takes control of significant parts of the building's air management system, to maintain air quality in the stairwells and important evacuation routes.
We congratulate Accor Hotels and their suppliers on the successful completion of this project. Pertronic Industries is pleased to have supplied fire protection equipment for the facility.