News
Audio evacuation warning systems are vulnerable to short-circuits caused by overheated insulation. If heat from a fire melts the 100 Volt line insulation, the resulting short-circuit will silence every speaker...
Read more about 'Audio Distribution Module Enables Fault-Tolerant Warning Systems'...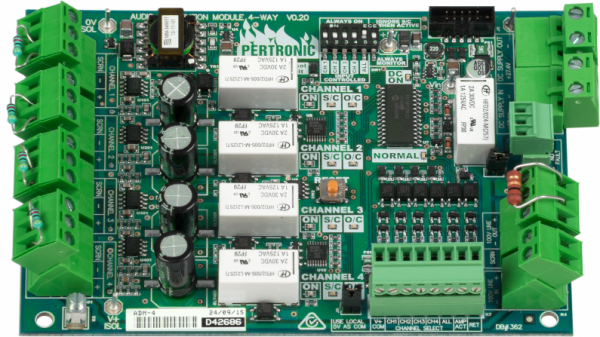 When amplifiers are used to drive evacuation systems it is often difficult to accurately know how much capacity is used or available on the amplifier – important information in fault finding...
Read more about 'Estimating the Load on a Pertronic 50 Watt Evacuation Amplifier'...